In MOST cases, we will be able to repair the damage. The end result depends on the carpet you provide, the type of the carpet and the age of the carpet.
Our carpet repair work is somewhere in the %90 – %98 accuracy (the blend in rate). I think this is very high, and the results are excellent.
Our Carpet Repair Services
Carpet stretching with power stretchers (we have 4 different kinds)
Pet Damage
Water damage
Burn marks ( Iron burn, Hookah Burn, Cigarette burn, Acid or chemical burn )
Underlay replacement ( We will supply high quality 11mm underlay )
Seam issues
Carpet Installation Limited ( you supply the carpet, we do the install. Price is per room )
Carpet replacement in rooms
Carpet filling after removal of walls in between rooms
Basement tack strip installations
Seam repair and seaming carpet together
Carpeting stairs
Patch work ( putting it together where carpet is in bits and pieces )
Carpet kick ( this is an old term for stretching )
Carpet Installation on stairs
Carpet stretch and putting it together after a basement flood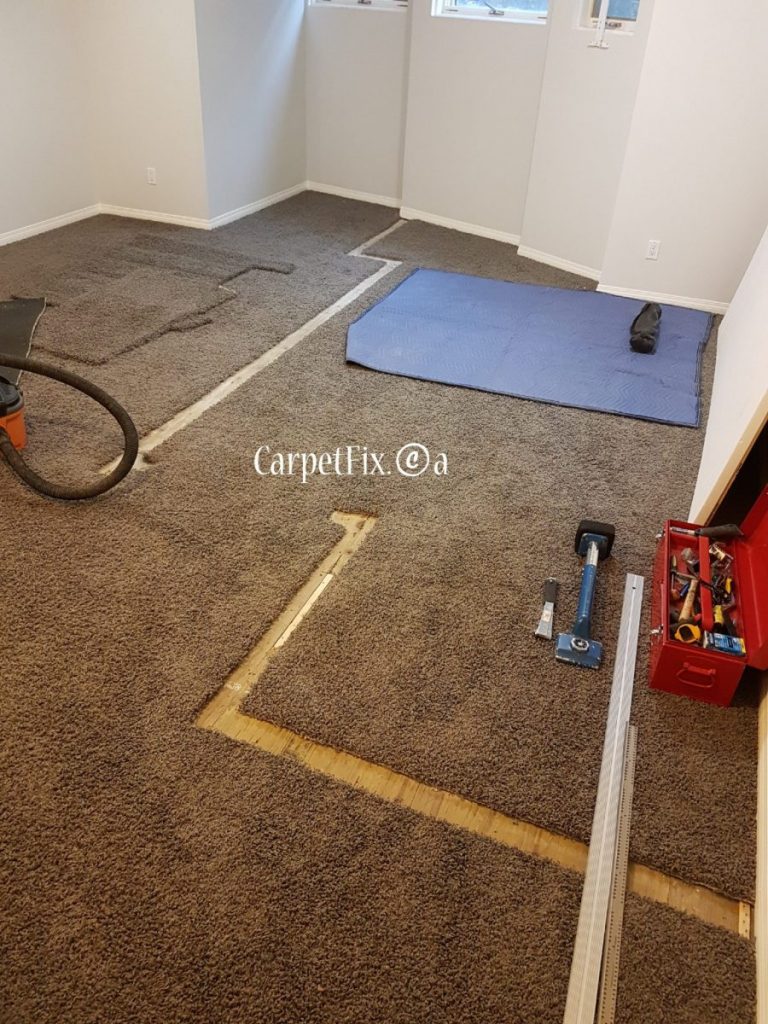 General Carpet repairs , stretching, repairing bubbles, wrinkles, basement flood issues, pet damages for Calgary, Airdrie, Chestermere, Okotoks, Cochrane area. We repair all sorts of stain marks, burn marks, berber snags, renovation problems.