Did you remove some walls and left behind with some bald spot. How about a renovated bathroom and some tile work, and no transition to the carpet. Basement extensions or second floor combining two rooms into one. All those renovations will require the carpet to be repaired at some point. Unless you want to install a new carpet through the whole house.
I've gathered some carpet repair examples from my jobs. These examples will give you an idea. Each carpet repair example is taken from the actual jobs site, and as per customer's need for the carpet repair.
I am pretty sure your carpet repair needs will fall into one of those carpet repair examples. Carpet repair examples will guide you to what to expect from the repair. Please take a look at each carpet repair example and let me know when to book your appointment.
All carpet repairs will start with consultation. Once I receive the pictures from you, I will asses the situation, and will give you my recommendation. Some repairs could be done without any visible clues, and some with some minor visible seams. All depends on the carpet type, the age and condition of the carpet, the donor piece I get. I will discuss the issues before I start doing the repair.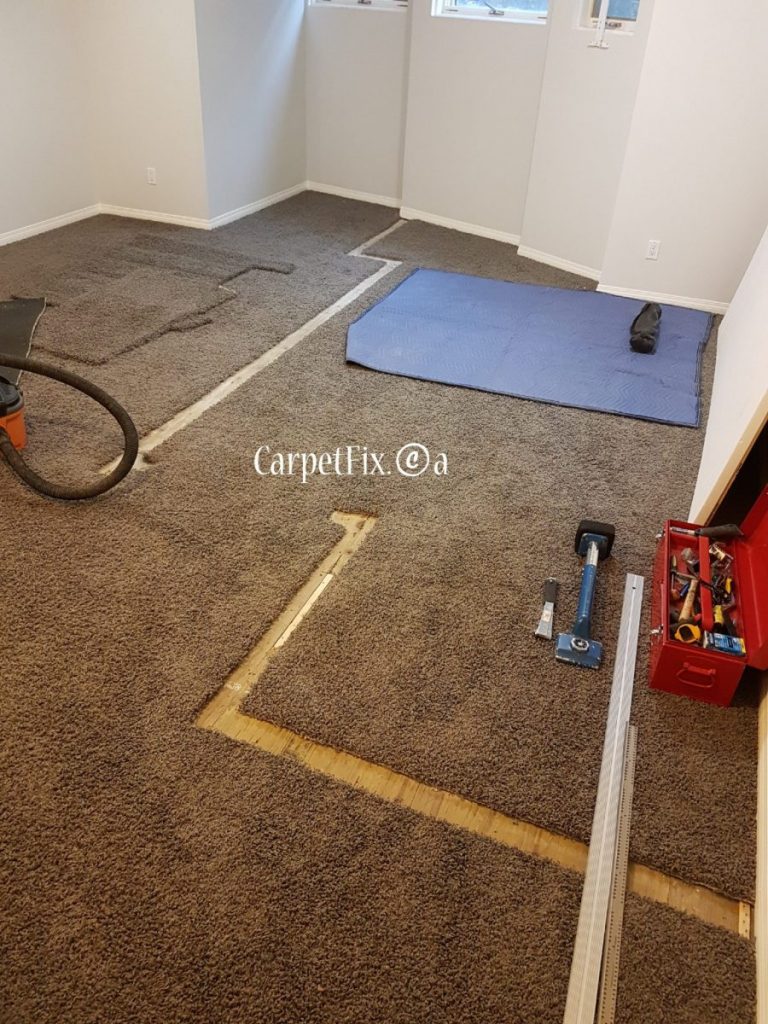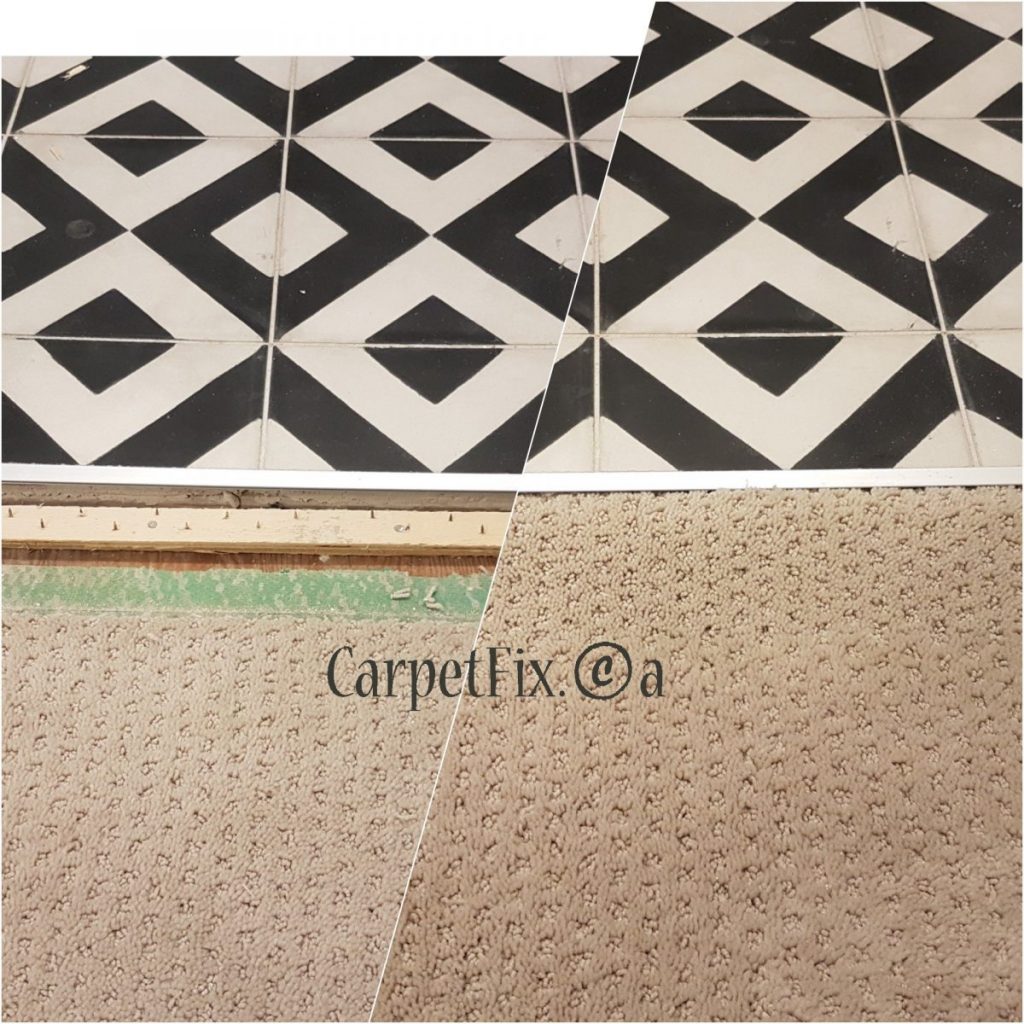 Renovation problems and solutions for Carpet repair, stretching, repairing bubbles, wrinkles, basement flood issues, pet damages for Calgary, Airdrie, Chestermere, Okotoks, Cochrane area. We repair all sorts of stain marks, burn marks, berber snags.