Any physical damage to the carpet requires some sort of cutting and repairing that section. This requires some extra carpet, and of course the same type. Most people have some leftover carpet from the installation. If you don't have any, it could be taken from a closet, if that is not an option, then you have to provide me carpet unless you want to use what ever I have for a patch.
This will be done with a donor piece. The damaged area will be removed and the new piece will be put in.

Here are some examples of my repairs.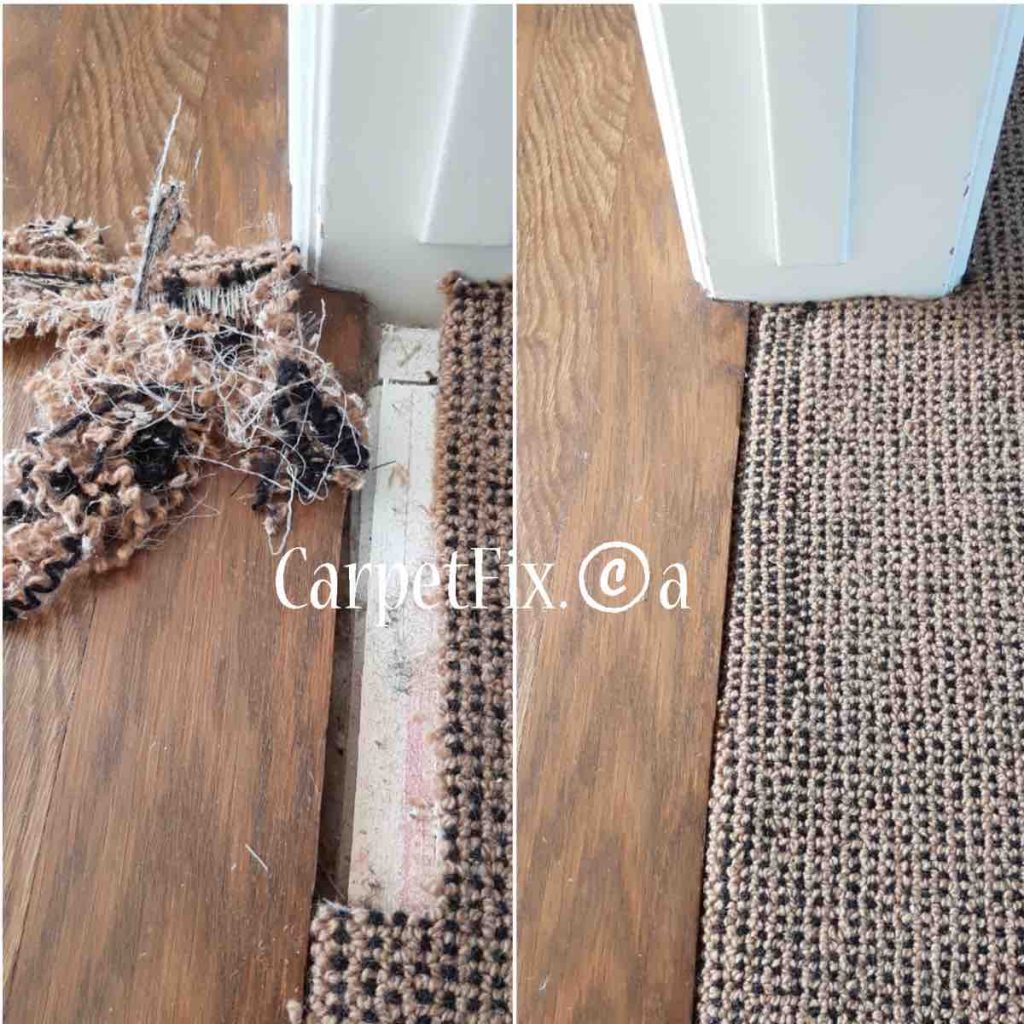 Pet damage for Carpets, fix, repair, re-stretch, all kinds of pet damages, underlay replacement, burn mark repair services for Calgary, Airdrie, Chestermere, Okotoks, Cochrane area. Carpet repair, stretching, repairing bubbles, wrinkles, basement flood issues, pet damages for. We repair all sorts of stain marks, burn marks, berber snags.